VOIspeed: the simplest, most flexible, and innovative way to manage corporate communication.
VOIspeed is the virtual PBX of the TeamSystem® group that makes your company's communications professional and effective by integrating meetings, videoconferencing, and Mini CRM in a single Cloud tool.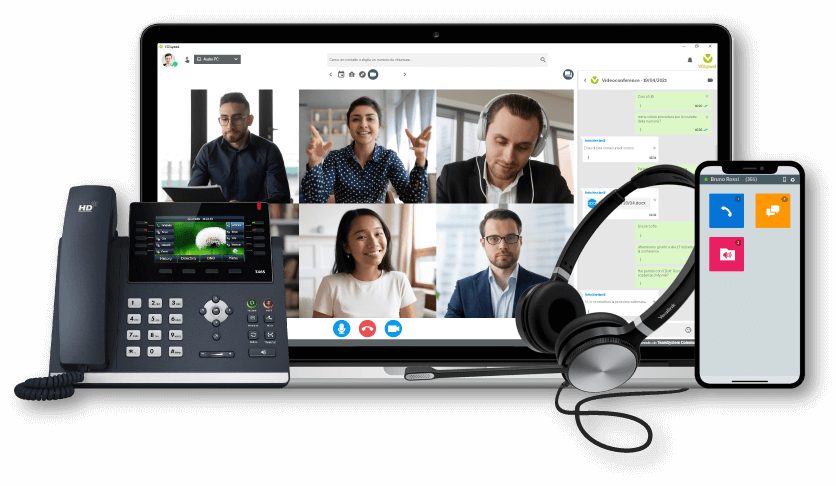 Digital solutions
Cloud switchboard, multi-site and multi-device.
VOIspeed is the first PBX software developed in Italy and has already been chosen by over 80000 users.
With one click, you can make and receive calls, access the shared directory, create conference calls or set up customized voicemail messages for your company. VOIspeed allows you to consolidate phone lines of different company offices and is compatible with VoIP, analog, and ISDN lines.
Each user can choose whether to manage telephony via a USB headset, App, or IP phone.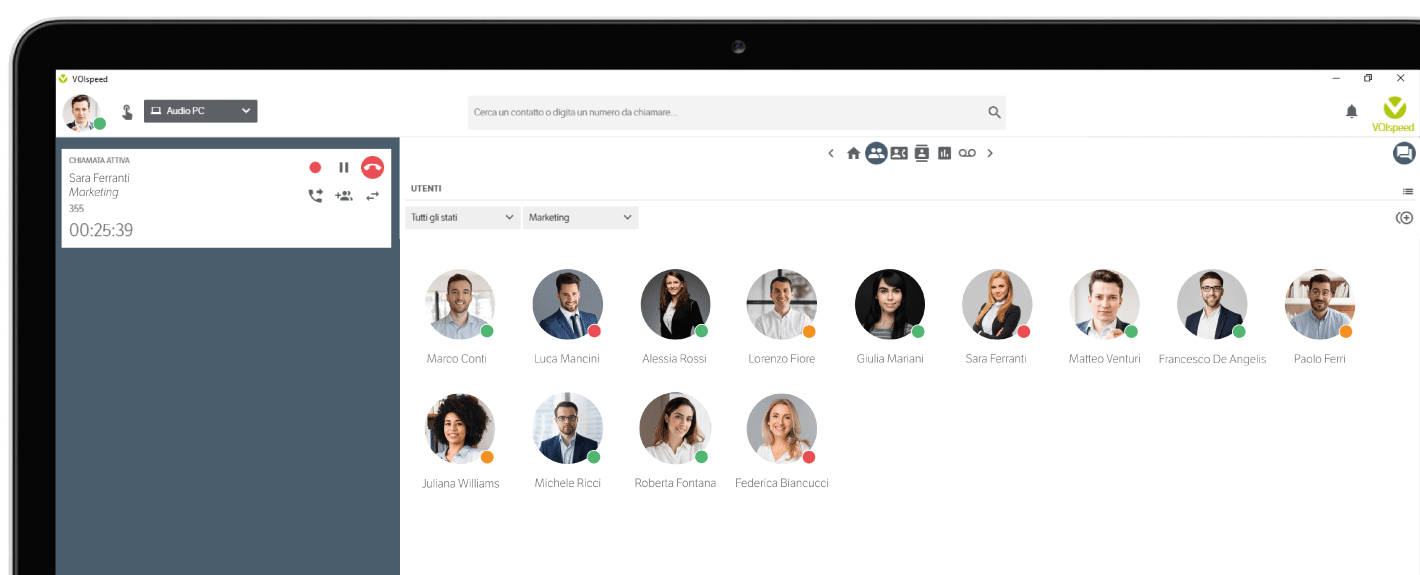 Videoconference
The freedom to better communicate, with whoever you want.
With VOIspeed you can schedule and make video calls to other extensions or invite external contacts to join, without any limitation or additional cost.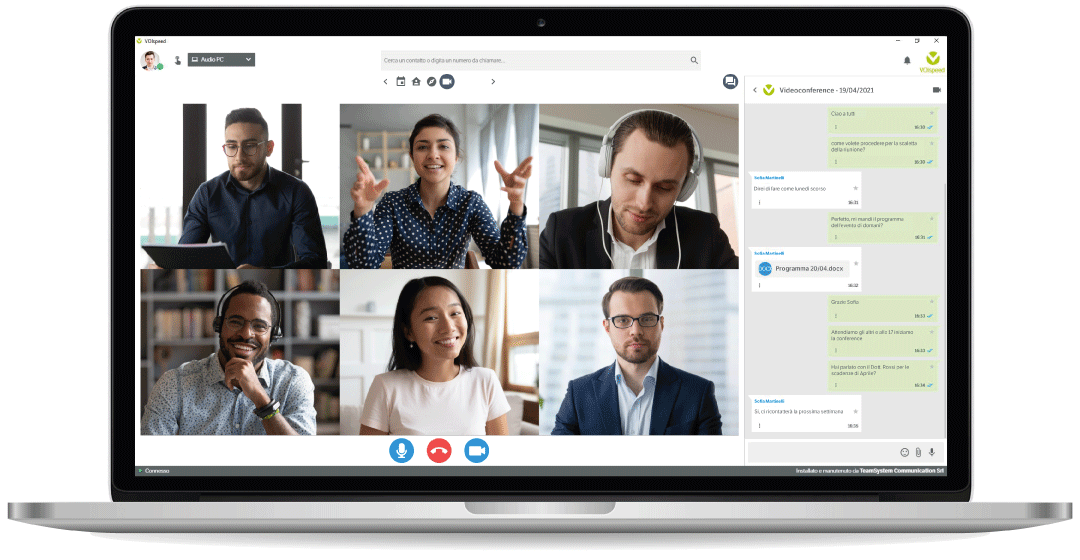 Mini CRM
All the information you need, at your fingertips.
Associate notes with contacts in your directory: the information will be available to all your colleagues and automatically shown during incoming or outgoing calls, allowing them to communicate more efficiently.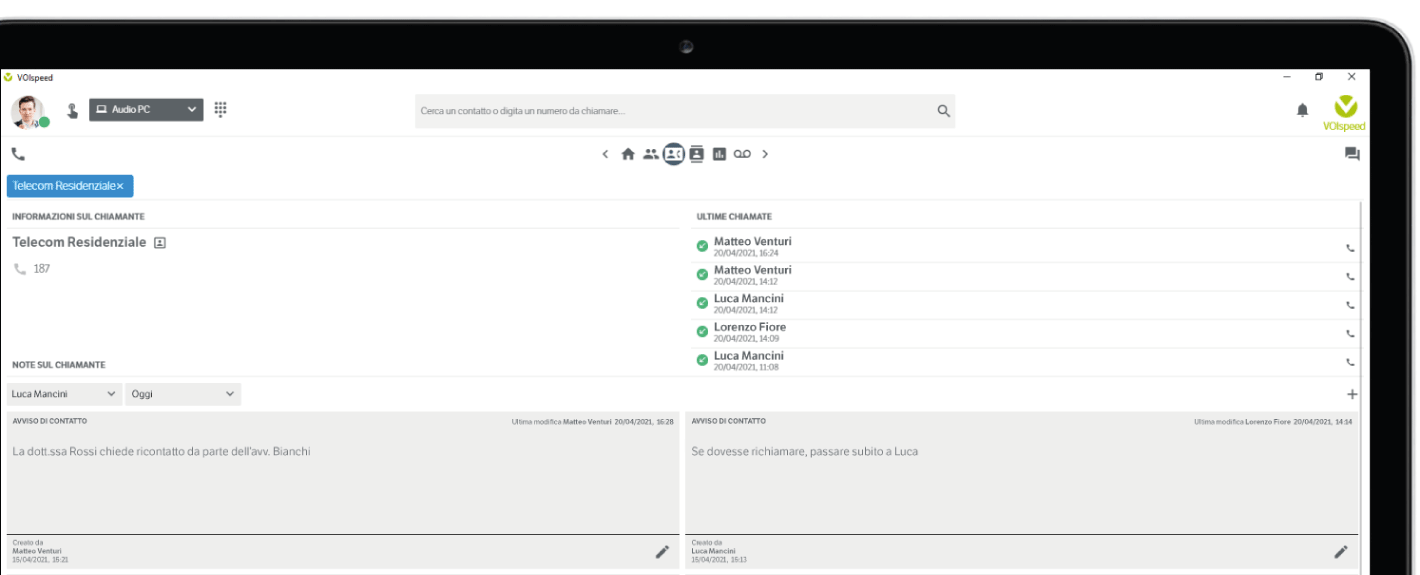 Integrated agenda
The easiest way to manage your appointments.
Create generic call reminders for yourself or assign them to a colleague. Create a videoconference appointment by inviting colleagues, contacts in the address book, or external contacts. Better organize your meetings, without losing information.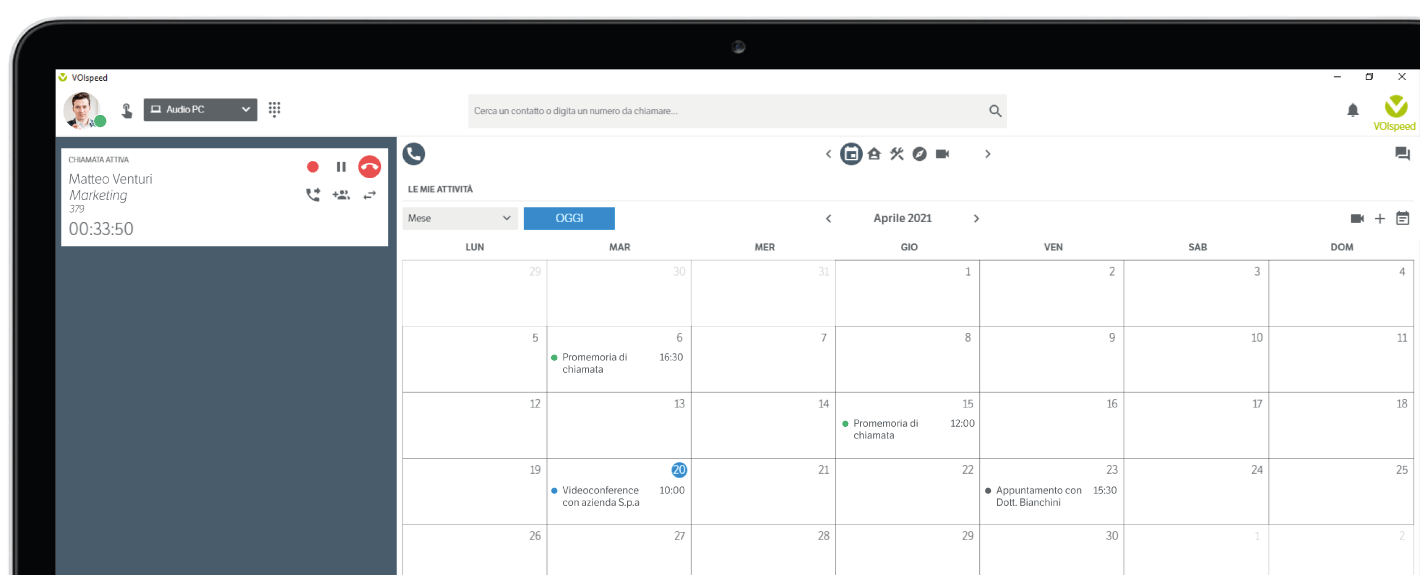 Remote locations
Combine all of your telephone lines in a single cloud solution.
With VOIspeed, all your offices become part of a single telephone system without switching existing providers or telephone numbers. Allow each user to communicate with all connected extensions as if they were in a single location.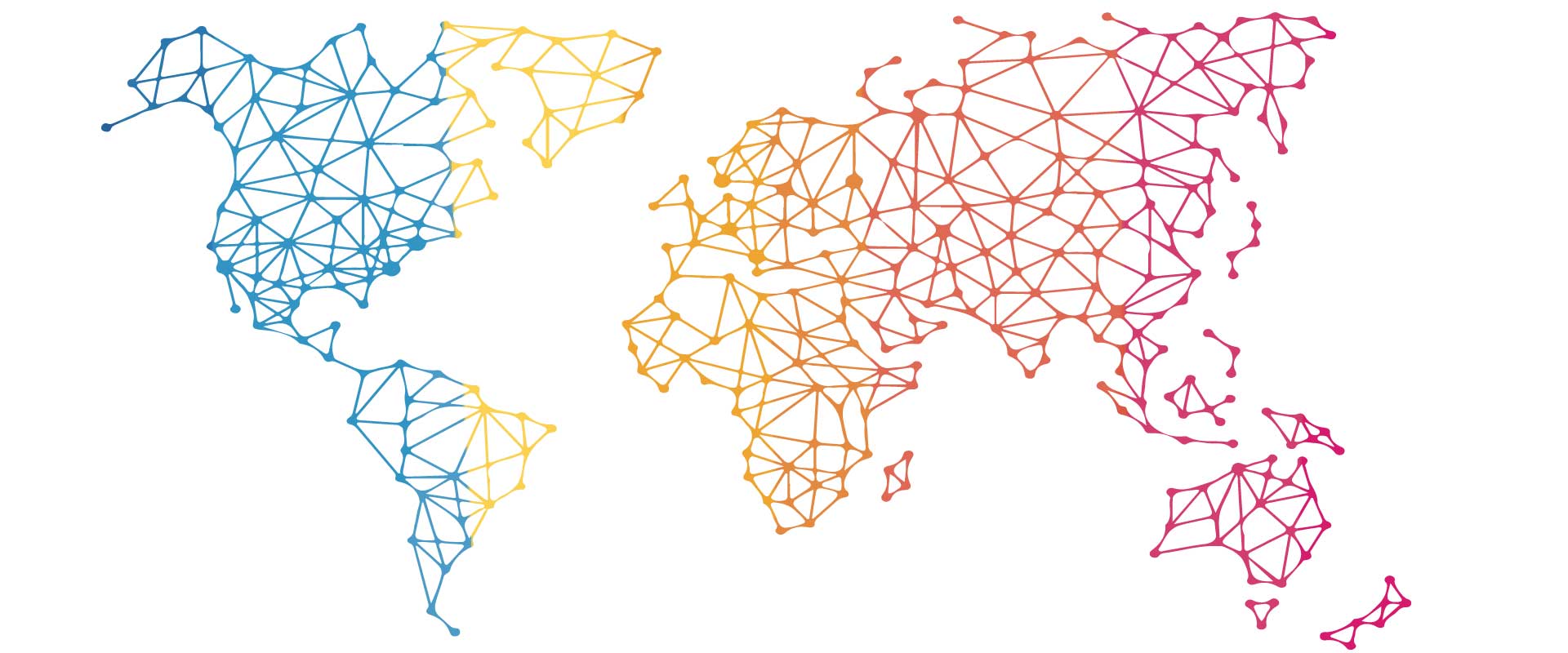 App
Your telephone extension wherever you are.
Thanks to the dedicated APP, you can convert your smartphone into your business phone, keeping your personal number private. The APP allows you to make and receive calls from your phone using company lines, access the shared directory, and write chat messages with other extensions.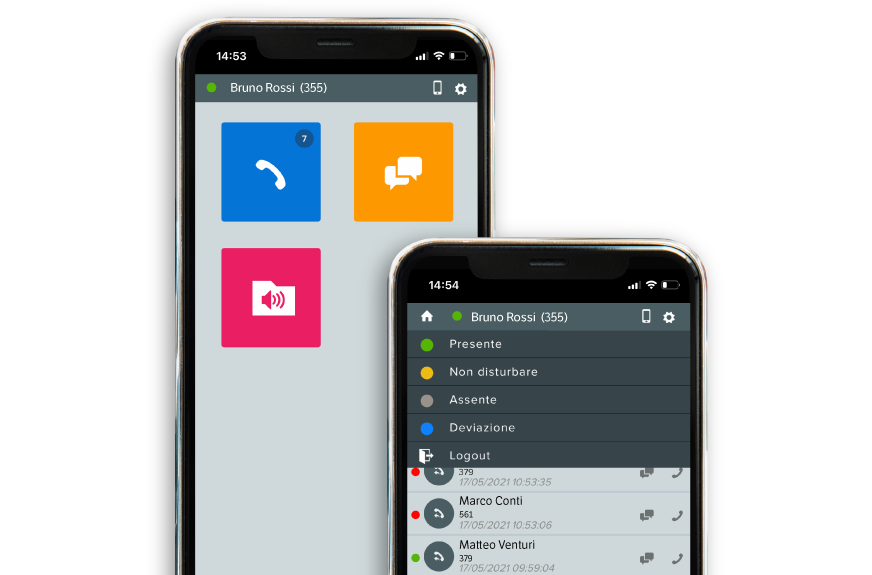 Privacy and GDPR
The security of your data is important to us.
All data saved on VOIspeed is encrypted and protected from unwanted access. All activities are tracked, to immediately detect changes and configurations made by you or your collaborators.
The GDPR dashboard allows you to manage access permissions and supervise the activity and guarantees users and external contacts the portability of their data and the right to be forgotten.

Integrations
All the tools you need and much more.
With our API you can integrate VOIspeed with third-party software and manage telephony directly from your management tools or CRM. Furthermore, VOIspeed is perfectly integrated with the TeamSystem software for offices and companies.