Create group chats in VOIspeed
In this article we will see how to create group chats in VOIspeed.
There are two ways to create group chats.
FIRST WAY – FROM THE CHAT SECTION
From the Chat TAB, click on the button with the '+' symbol, select the user with whom you want to start the chat and click on the CREATE button at the bottom.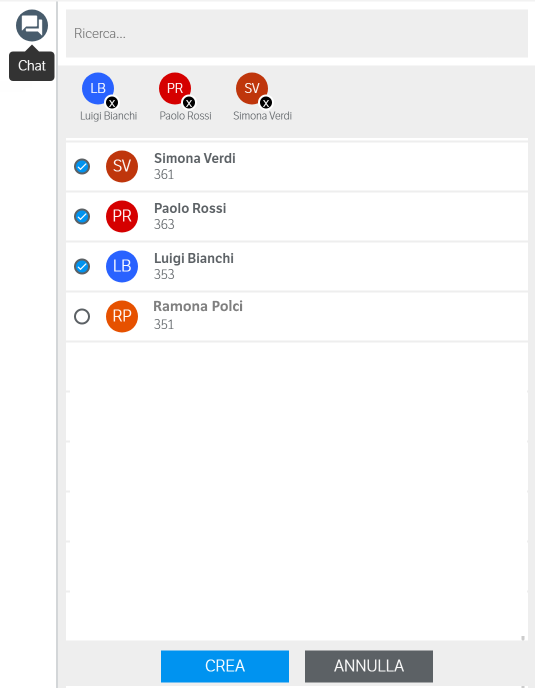 SECOND WAY – FROM THE USERS TAB
After selecting the Users TAB from the VOIspeed central menu, activate the selection mode with the key

.
On the page that opens below, select the users you want to insert in the chat and, from the context menu that appears at the top, select the Chat button as shown in the figure below.