CRM: lead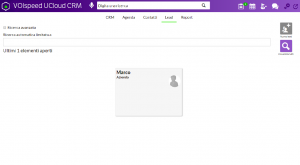 In the Lead tab it is possible to search / view / create Leads.
Two types of search are available (the same used for the contact search): automatic search and advanced search.
As for the Contacts, each Lead is displayed in a card that shows the main information.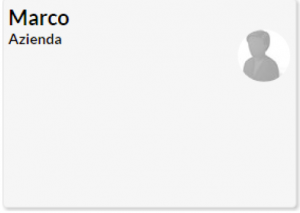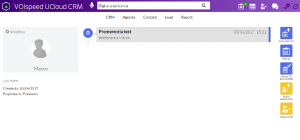 By clicking on the registry you can view it in detail. The display of a master data highlights the entities connected to it (activities, opportunities, …) which can be selected and viewed in turn in detail.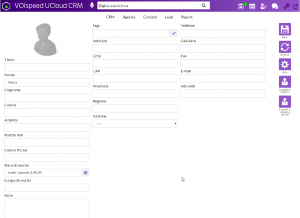 From the Lead view, it is also possible to associate a new activity / opportunity (in the case of Contacts, even appointments) or change the personal data.
The Lead edit mask is similar to the respective Contact / Company edit masks and integrates two buttons to convert the Lead into a Contact.