How to view the history of your calls in VOIspeed
VOIspeed allows you to consult your log of incoming, outgoing and missed calls; each user has the possibility to view only his own log, not that of other users.
To access the call log, click on the icon

in the selection menu.
Once in the "Call Log" it will be possible to view certain information based on the filters in the "Dashboard" section. The first filter allows you to view the list of calls by direction and is divided into:
Calls made, allows you to view the list of calls made from the extension itself

Received calls, allows you to view the list of calls received from the extension itself

Missed calls, all calls arriving at the extension that are not answered will result as missed calls

All directions, allows you to view all previous items in a single list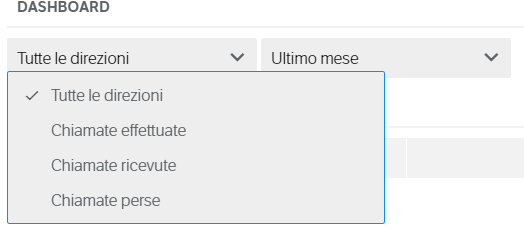 The second filter allows you to select the reference time horizon of the call log and is divided into:
Today

Since yesterday

From last week

Last week

Select period, clicking on it will open a selection pop-up to enter reference dates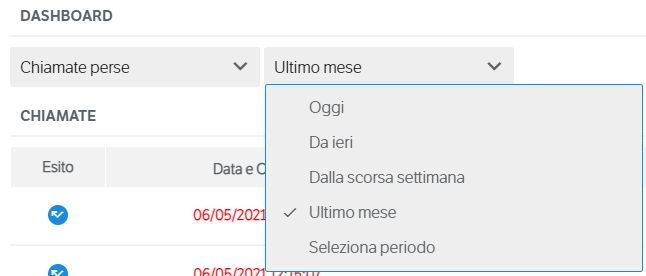 By default VOIspeed will position itself on the "All directions" and "Today" filters.
For each call in the register there will be the outcome (outgoing, incoming, green if successful, red if no answer), date and time, contact name, number, actions (

to call the contact,  

 to add a note to the external contact,

 to open a chat with the internal contact).
N.B. If a ring group is set (the ability to make multiple extensions ring simultaneously with an incoming call) of which the user belongs, the "Group" item will indicate which of the other users in the ring group managed the call.