Manage my company's exit numbers
In this article we will see how to manage the exit numbers of a UCloud company, or we will see where to configure the telephone numbers that users can show by calling external contacts.
In the configuration section of the companies, which can be reached from the main menu of the configurator in Configuration–> Company, it is necessary to move to the Numbers TAB; immediately below the configuration of the company numbers there is the table where it is possible to enter the exit numbers.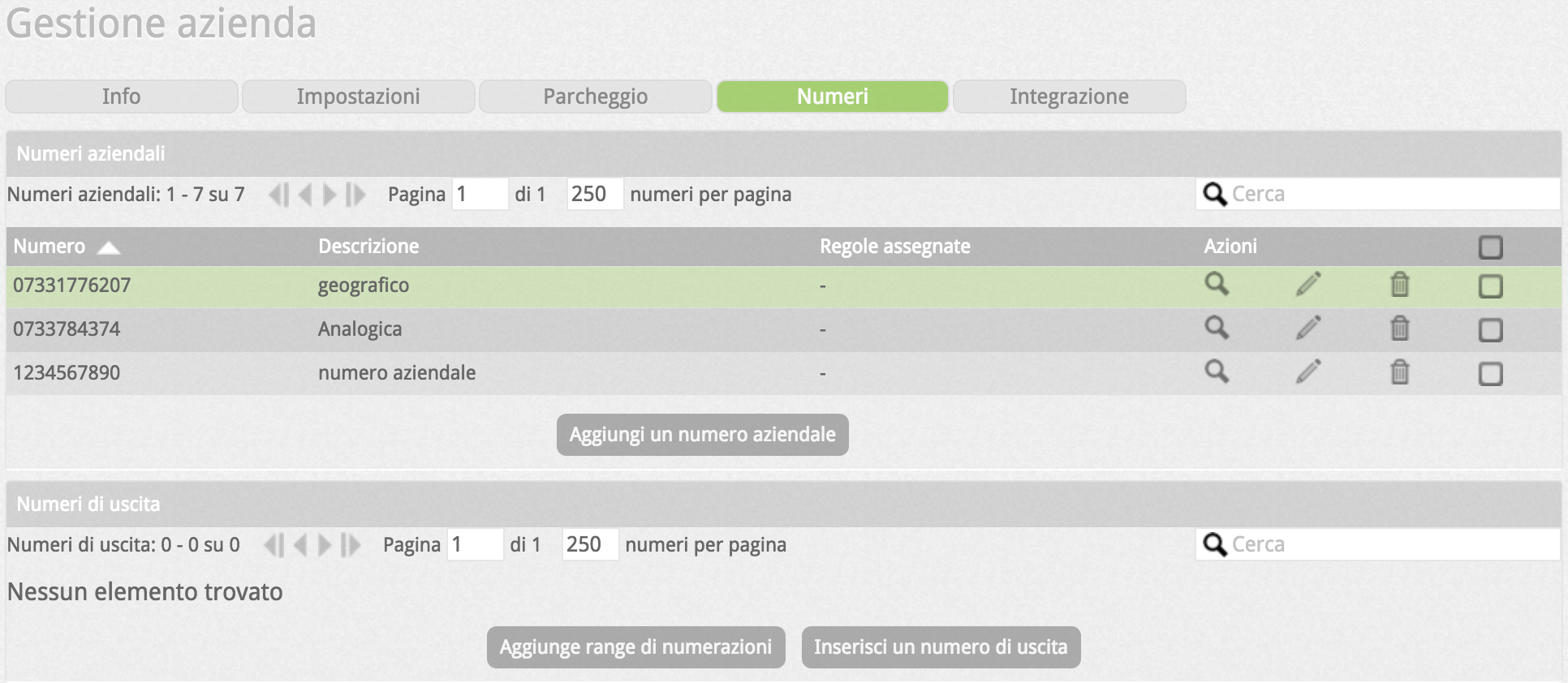 Press the button

to add a new number: the window on the side will appear. Indicate the company number and a description (optional) for convenience.

At this point, in the configuration of Users, Profiles and Gateway, a drop-down menu will appear under the exit number item containing all the numbers entered. For more information you can consult the related articles:

User creation and configuration

How to create user profiles

Configuring VOIspeed gateways
If you need to add not a single number, but a series of consecutive numbers to manage, for example, a pass-through selection scenario, you can choose the Add number range option instead.
To do this, simply press the button

.

The window on the side will appear where you can specify:

First number of the range: indicates the first number to be inserted. In the case of direct selection, the first number of the numbering group must be entered, including the root and internal number;
Number of lines: indicates the quantity of consecutive numbers that you want to be added, starting from the first number of the range.