The UI does not authenticate to the PBX, does not show some internal graphics, and more
The UI is a web application that uses the HTML 5 standard. The application installed on PCs is a container (in jargon a wrapper) that runs an instance of the Internet Explorer browser (always present in Windows installations). If there were any problems such as it does not authenticate to the PBX, it does not show some internal graphic elements (eg user images), it shows a blank page, the aspects to check are the following:
Check in the

Toolbox – Notifications,

menu, for any references to UI and consult the explanation of the cause that will take you to

  this page.

Check internet connectivity, especially firewalls by unblocking traffic to / from the IP address of your UCloud server and possibly also the

HTTP listening port

of the PBX for UI messages.

Verify that the firewall and antivirus software of the client machine do not block the UI application and that navigation to the HTTP port is not inhibited. If necessary, insert the necessary exceptions in the antivirus and check that the VOIspeed UI application is allowed in the advanced firewall rules

The

Internet Explorer

browser must be

version 11

or higher.

Verify that the security options have not been changed (the default ones usually work and should be restored if necessary). If not, unblock the website www.voispeed.com and the IP of the PBX in the Cloud in the Internet Options – Security – Trusted sites section (see below)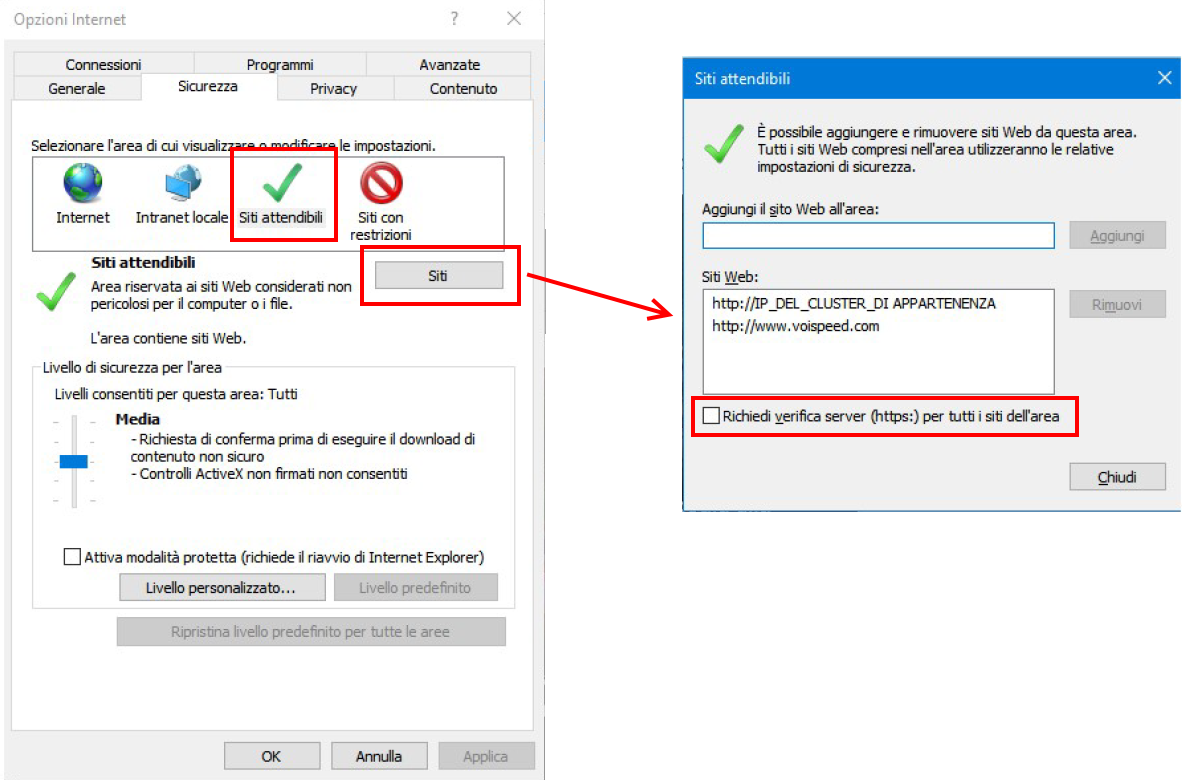 If the UI starts and gives an error via a popup message that says something like: "Unable to reach https://www.voispeed.com/GUI/":

–

Go to Internet Explorer (NOT EDGE)

–

Internet options

–

Advanced

–

Click on the Reset advanced settings button (1)

–

Click on the button under Reset (2) which opens a window in which the "Delete personal settings" flag (3) must be enabled and then the "Reset" button (4) to reset the browser to the correct settings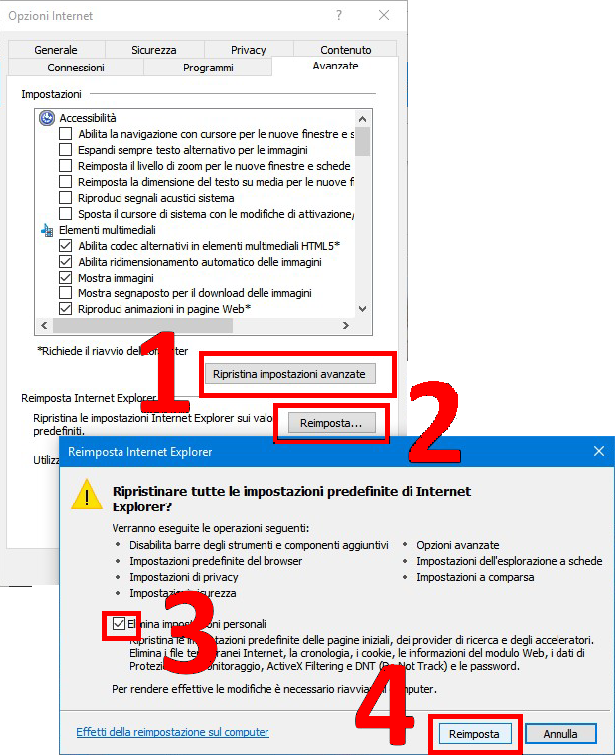 N.B. – If at least one telephone terminal or gateway is not logged into the PBX, the UI will not authenticate.