Voice message reports
This section contains the messages received in your mailbox.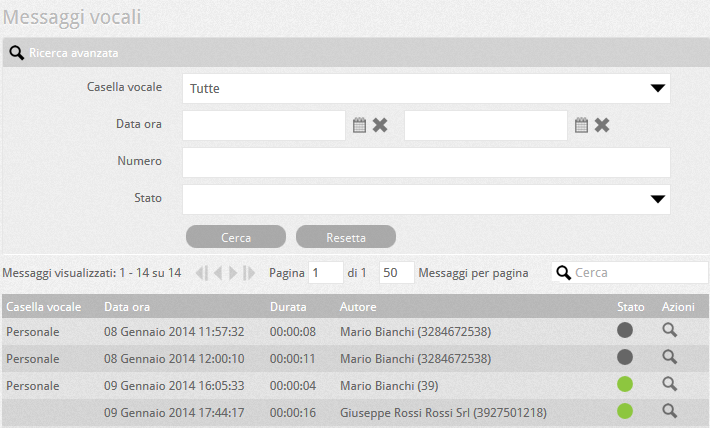 The messages are sorted by date, but it is possible to reorder them according to the information shown in the table:
| | |
| --- | --- |
| Casella Vocale | Indicates the type of voicemail: personal or corporate. In this last case, the name of the company mailbox will be shown |
| Date and Time | Date / Time of the call |
| Duration | Duration of the message |
| Author | Contact (number) who called |
| Status | Listened (), New() |
It is also possible to filter the calls by means of an advanced search filter that acts on the same properties. The calling number must be entered in the Number field.