Create a new VOIspeed UCloud PBX
Introduction
VOIspeed UCloud includes both the hardware infrastructure and the management software and precisely:
Access to the VOIspeed UCloud portal where you can create and configure your switchboards by following simple guided steps

The switchboards are "logically" created in a reliable remote structure, redundant and maintained by TeamSystem Communication

The customer can also use his traditional lines as well as any IP or analog phone: just install simple adapters
Basically, with VOIspeed UCloud, the switchboard is located on a server owned by Teamsystem Communication, while the terminals and line adapters will be located in your company.
To create a UCloud switchboard it is necessary to have entered into a specific contract (contact our sales offices or refer to the commercial courses and webinars that our experts regularly hold from our facilities). If the commercial conditions are met, it will be possible to access a reserved area of ​​the Teamsystem site by entering your credentials. In the following we will use a dummy account.
Access to the reserved area
After entering the credentials for access to the reserved area, you should see this window:
Click on the UCloud Menu. The section relating to the management of UCloud switchboards will appear, where it will be possible to view and manage the current switchboards.
To create a new UCloud PBX, click on the Create new installation button.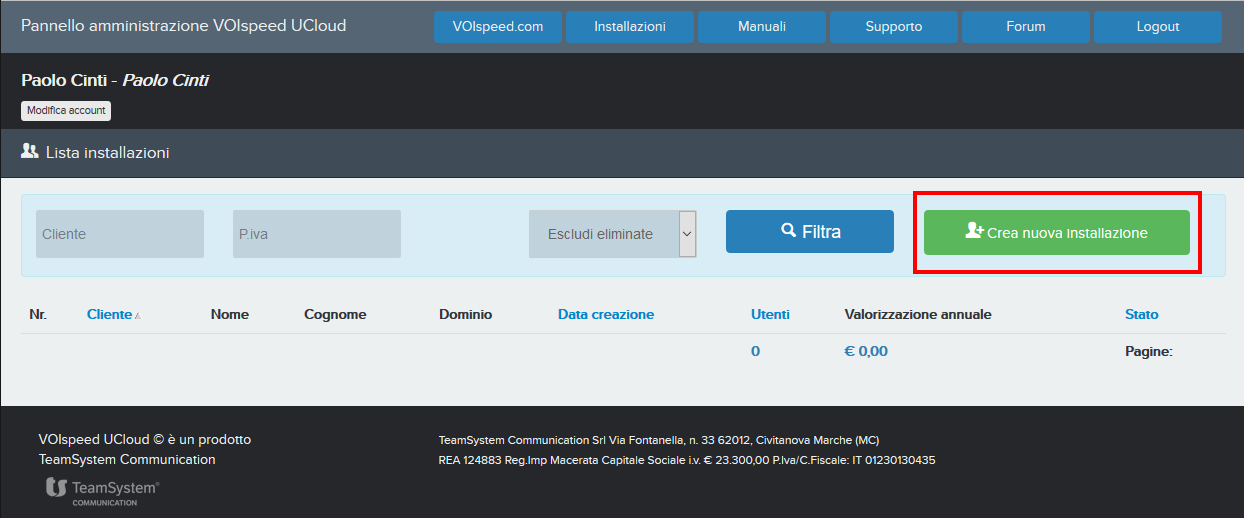 Enter the personal data of the client company that will use the UCloud switchboard. After entering the number of users, you can also see the summary of the costs per user and the annual valuation. Press the Create button to create the switchboard.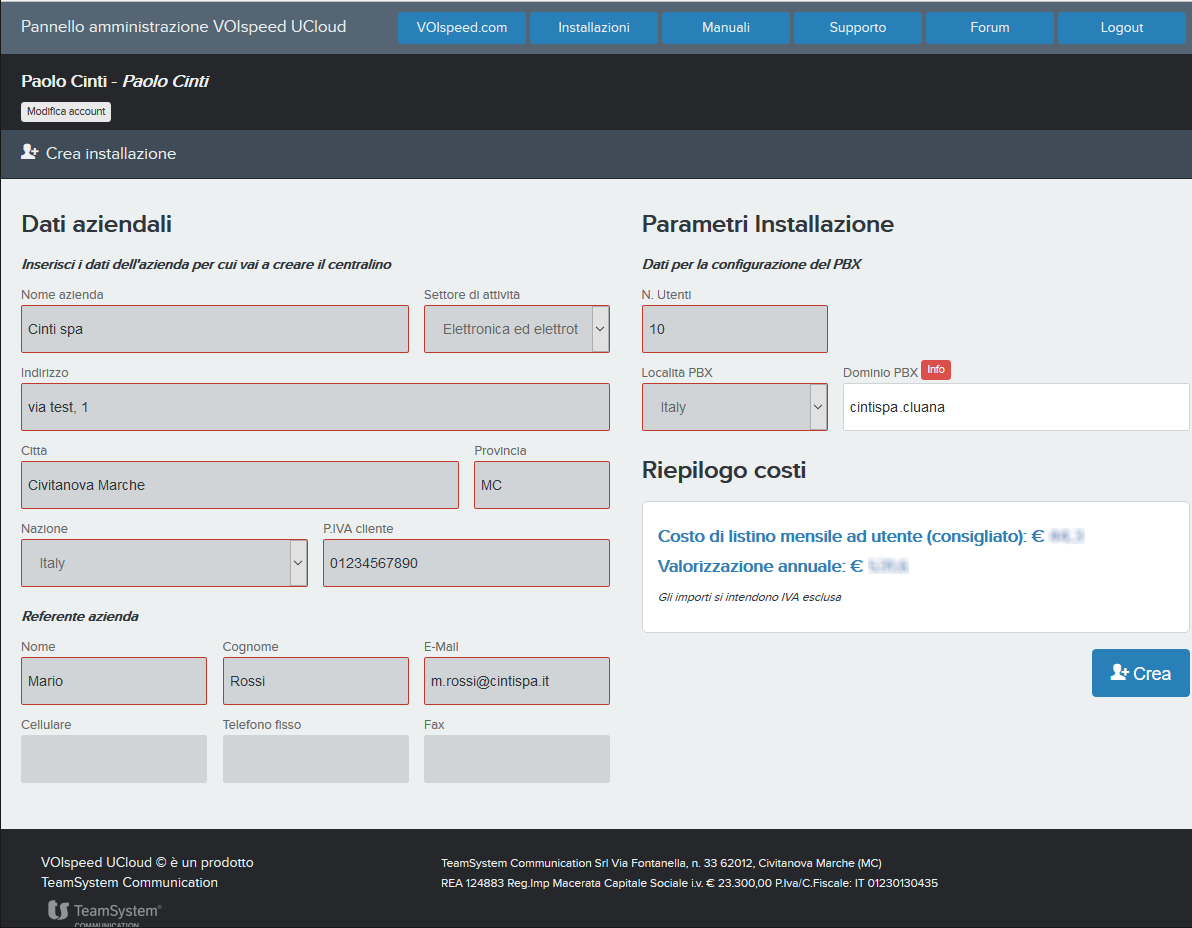 When finished, you will see the new switchboard in the list of current switchboards. To enter the switchboard configuration, click on the Configure button.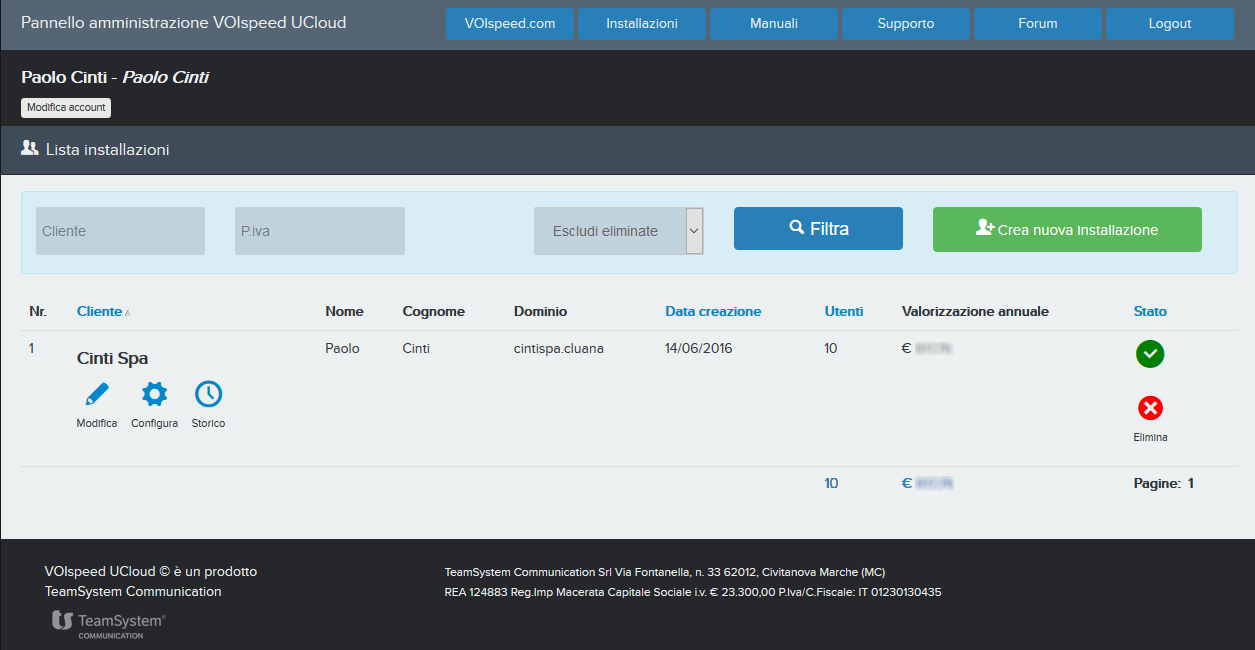 For information on how to continue with the initial switchboard configuration you can consult this page.