To forward an active call it is necessary to first put it on hold using the appropriate call button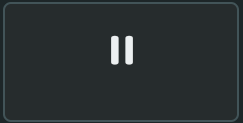 .
When the call goes on hold, the app collapses the call screen into a rectangle at the top of the smartphone screen and makes all the other features of the application accessible.
From this situation it is sufficient to access the section relating to the contact or number that you want to call to forward the call put on hold and start a new call
;
when a second call is active, the call waiting box will have a second key with a transfer arrow

,
pressing which the call on hold
.